Please drop-in online anytime for academic support!
We are here to help you succeed and reach your academic potential!  To gain support for a particular course, please select your discipline (subject) to find schedules for Faculty and Teaching Assistant student drop-in hours, Peer-Led Study Groups, Math Learning Assistant sessions, and tutoring being offered online at this time.  Please also check your course Blackboard sites for further information about academic support being provided.
Come learn with our MSLC team online!  All our academic support services are free and no appointments are necessary!
MSLC Academic Support Continues Online
Although the MSLC is currently closed to visitors during the Fall 2020 semester, our academic support continues online!  
We will continue to update our website during the first week of classes to include as much information about online student drop-in hours and review sessions as possible.  Direct links to sessions will be provided in our online schedules for BIOS, CHEM, EAES, MATH, and PHYS.
Please reach out to us if you have any questions at any time, as we are always here for support! mslc@uic.edu
Best wishes for a fantastic start to the new semester!
UIC Coronavirus Updates
Math & Science Learning Center
Hours: MSLC is currently CLOSED to visitors (services continue online!)
MSLC info and photo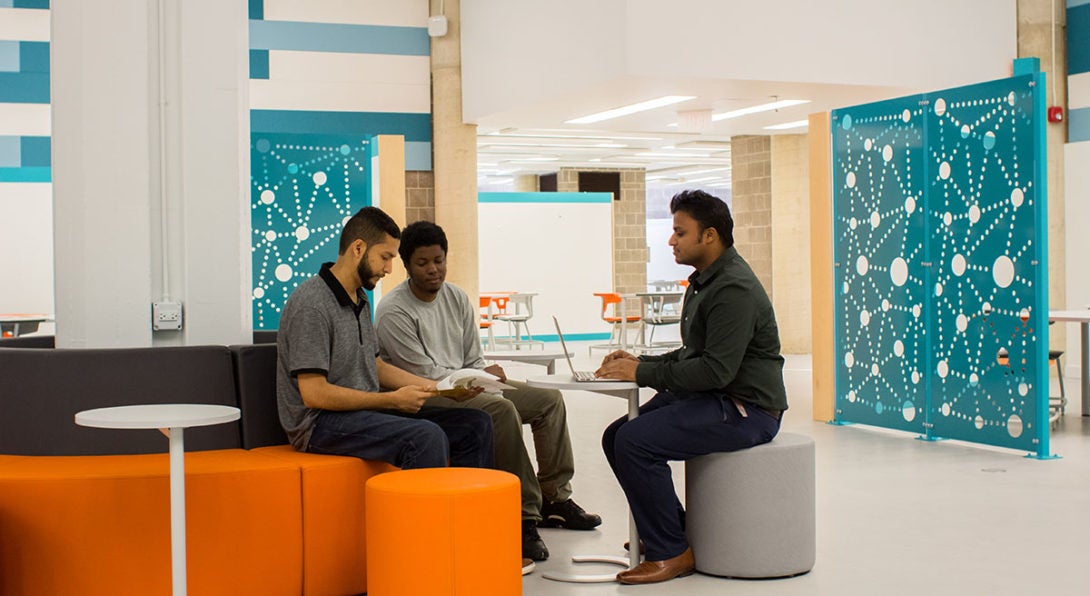 Join us in the new Math and Science Learning Center (MSLC) this Fall! We are here to help you succeed and reach your academic potential. All UIC students are welcome. No appointments necessary! Our free services include:
Tutoring for Math and Science Courses
Peer-Led Study Group Sessions
Math Learning Assistant Sessions
Teaching Assistant (TA) Student Drop-In Hours