The Math and Science Learning Center (MSLC) is a welcoming learning environment that provides diverse forms of academic support to students in Math and Science courses at UIC.  We welcome you to read all about our Learning Center location, hours, and staff here, as well as visit us anytime!
No appointments are necessary to take advantage of these free academic support services open to all students! We look forward to learning with you!
Directions:  To find the Center, enter the West side of the Science and Engineering South (SES) Building (near the large lecture hall classrooms) and take the stairs or elevators to the 3rd floor.  The MSLC entrance is accessible from the 3rd floor elevator landing (and stairwell platform).  You may also navigate to the MSLC from the East side of SES by following the hallway signs from the Center of the building (rotunda) toward the 3rd floor wing with rooms in the 3100s range.
Learn, Discover, Succeed!
Join us in the Math and Science Learning Center (MSLC)! We are here to help you succeed and reach your academic potential. All UIC students are welcome. No appointments necessary! Our free services include:
Tutoring for Math and Science Courses
Peer-Led Study Group Sessions
Teaching Assistant (TA) and Instructor student drop-in hours
Math & Science Learning Center
Hours: MSLC is currently CLOSED to visitors (services continue online!)
MSLC Staff
Janaya Shaw
Program Coordinator
Danielle Liubicich
Director
Other Ways to Use the MSLC
The Center is a great place to meet friends to go over homework problems and to study for exams.
The Math & Science Learning Center may also be used for departmental activities and academic events.  All queries regarding the use of the MSLC should be directed to the MSLC Director.
Email the MSLC Director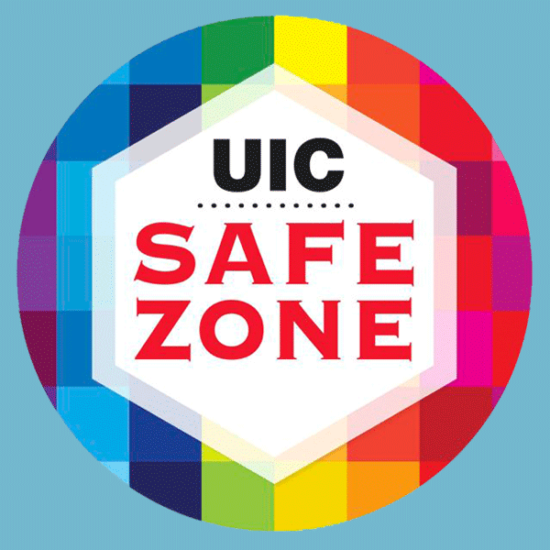 SLC is a Safe Zone
The staff at the SLC are committed to providing a welcoming environment to all students. In accordance with the University of Illinois non-discrimination policy, we are committed to the most fundamental principles of academic freedom, equality of opportunity, and human dignity. All decisions are based on individual merit and are free from invidious discrimination in all its forms. We will not engage in discrimination or harassment against any person because of race, color, religion, national origin, ancestry, age, marital status, disability, sexual orientation including gender identity, unfavorable discharge from the military or status as a protected veteran and will comply with all federal and state nondiscrimination, equal opportunity and affirmative action laws, orders and regulations. Our director, Dr. Clark, is a participant in the Safe Zone program at UIC.
Learn about Safe Zone
Follow the MSLC on social media @uic_mslc